GROK

me

on FACEBOOK

https://www.facebook.com/Granacki




---

Help me fund my pilgrimage to Worldcon
by buying some of my STUFF!

Visit my printshop


for Science Fiction & Space Travel Collectibles

Books ~ Manuscripts ~ Author Correspondence
Autogaphed Feghoot Memorabilia
British Interplanetary Steampunk!

---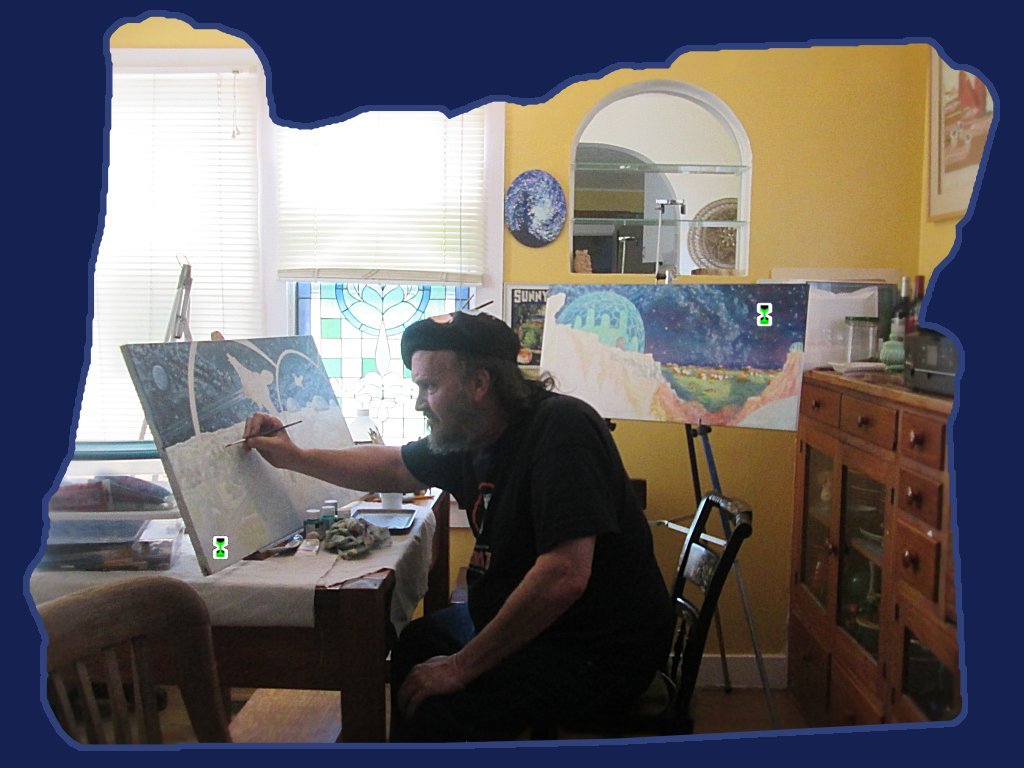 In The Studio — preparing for Worldcon!
This year it will be in San Jose, and
I
know the way –
to it and around it
– because I was raised there! (a loooooong time ago....)
Paintings tagged

will (probably) be in the Worldcon 76 Art Show! ~ click

icons to comment on Facebook!
---
"Fleet Week"


11"x14" & 14"x18" & 11"x14" (Triptych) Acrylic on stretched canvasses
---
My one and only* panel at WorldCon75 in Messukeskus / Helsinki, Finland

* The shipping cost to Finland was daunting, but I'll be bringing my paintings to San José, so I've reserved
SIX
panels! I should probably get busy...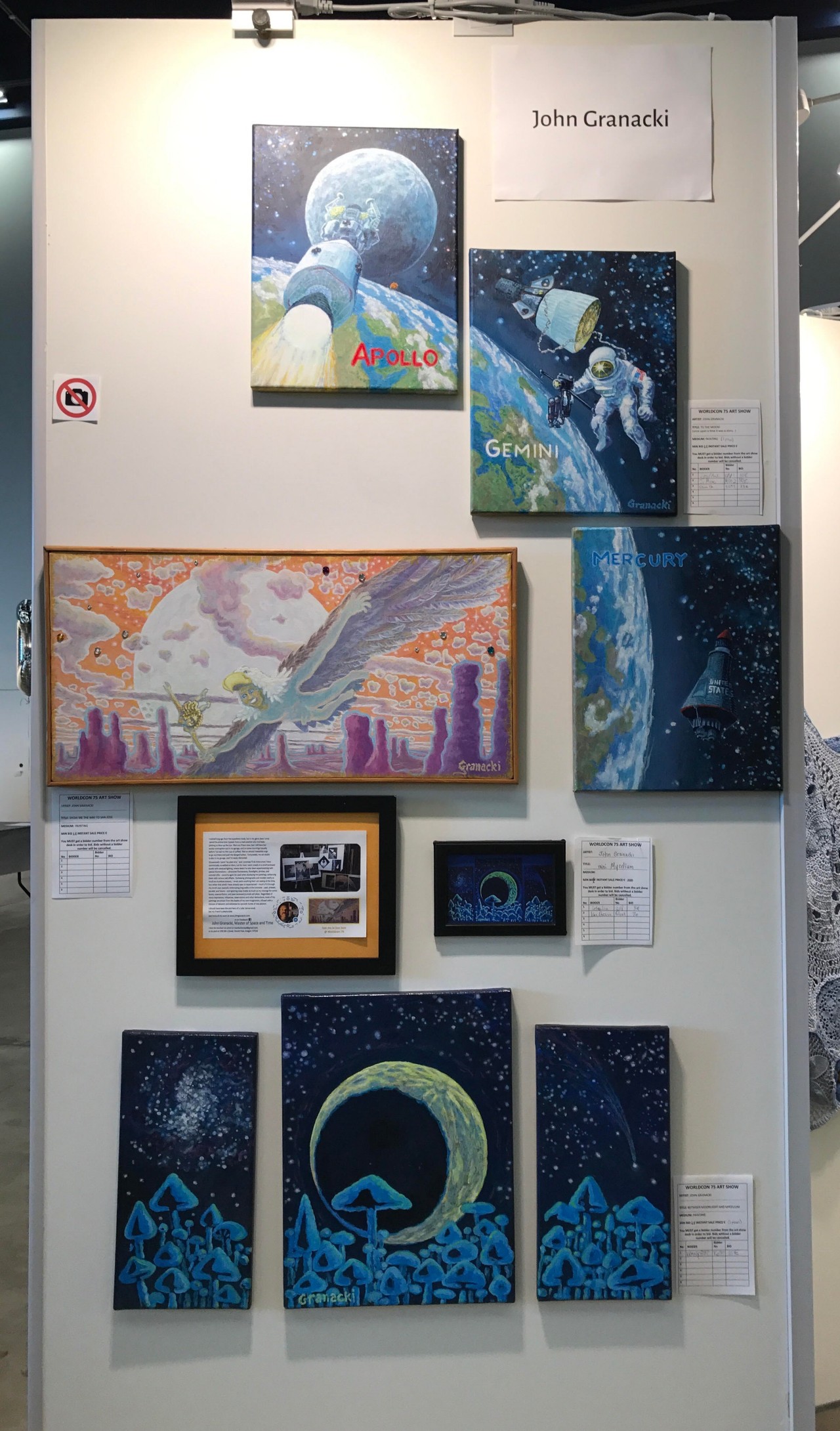 ---
---
"The Woman on the Moon Created the Milky Way to Feed Her Cats"

28" x 22", Acrylic on stretched canvas
Donated to the Grants Pass Museum of Art for the 2017 "Black, White and the Blues" Auction
---
"Halitosis"

Painted in 1988, when I was half my current age ~ 24"x30", acrylic on canvas
Recently re-acquired from original purchaser/brother — serious offers considered!
---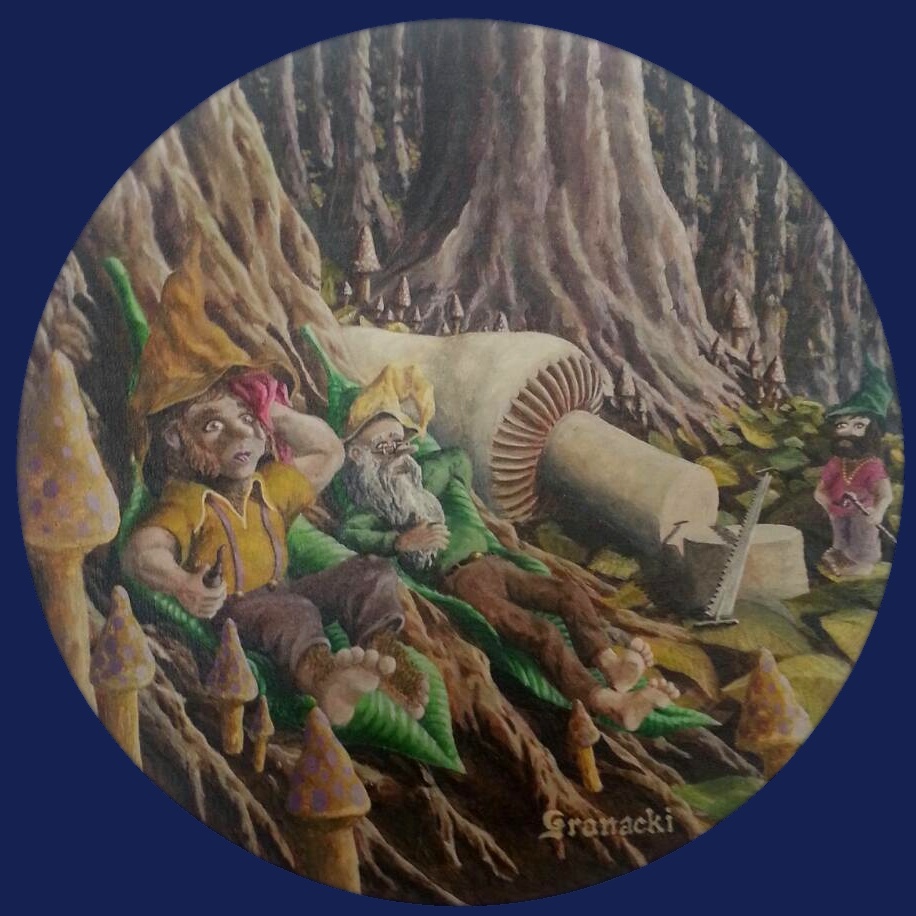 "Break Time"

From my debut exhibition at Westercon 32 (1979)
(kidnapped by my grandmother shortly thereafter and eventually rescued from her estate)
Acrylic on canvas stretched over plywood, 20" diameter
---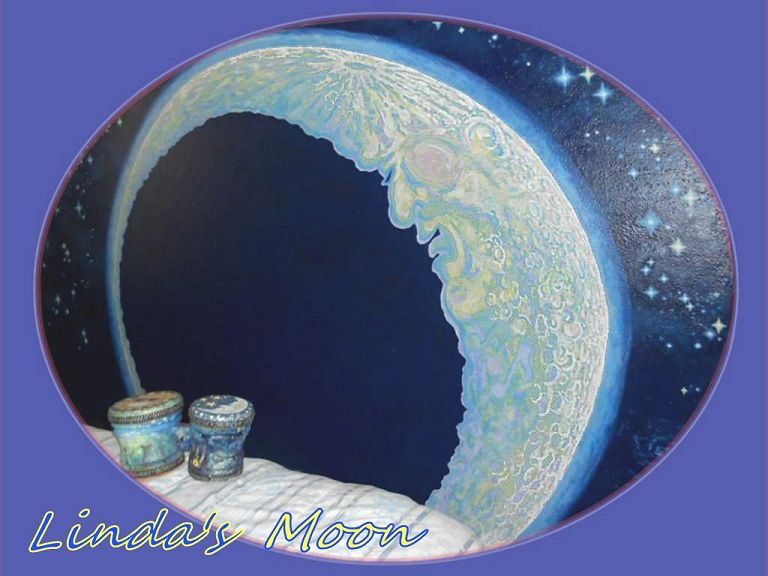 "Linda's Moon" ~ mural with bongos
---
"It is the business of the future to be dangerous"
~
Alfred North Whitehead
Play it safe and click HERE for a blast from the past!