"Ships from Earth"


12"x16" & 18"x24" & 12"x16" (Triptych) Acrylic/Mixed-media on stretched canvasses
mounted in a shadowbox frame with internal ultraviolet (led) illumination
---
"Fleet Week"


11"x14" & 14"x18" & 11"x14" (Triptych) Acrylic on stretched canvasses
---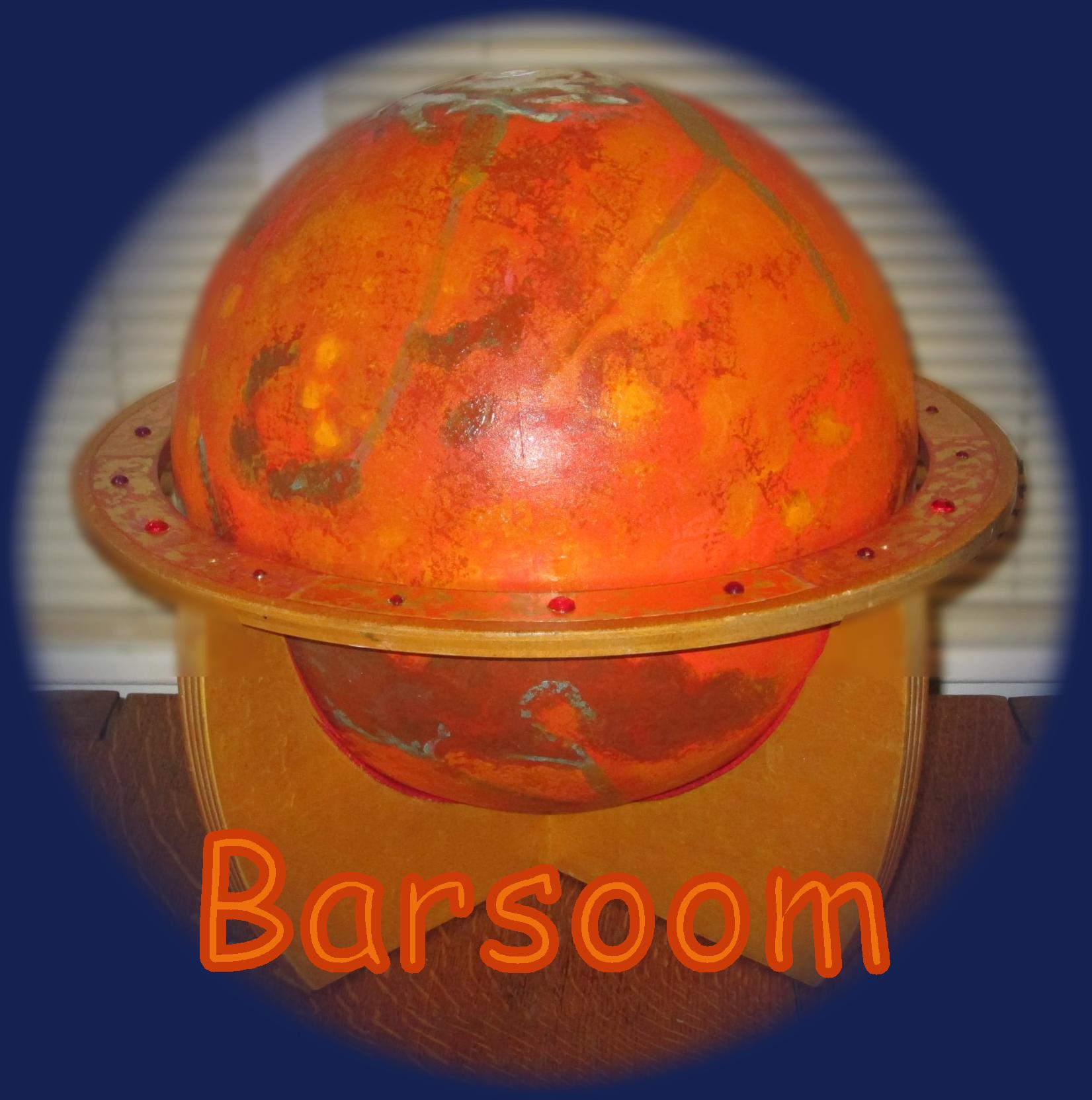 "Barsoom"


16-inch sphere painted in acrylic,
mounted on a refurbished 1940s art deco globe stand -- gold leafed, coppered, and set with rhinestones!
---
"Nergal"


16-inch sphere painted in acrylic,
mounted on a contemporary wrought-iron globe stand, inset with faux polished Mars rocks in hammered steel findings
---
below: My one and only* panel at WorldCon75 in Messukeskus / Helsinki, Finland

* The shipping cost to Finland was daunting, but I'll be bringing my paintings to San José, so I've reserved SIX panels! I should probably get busy...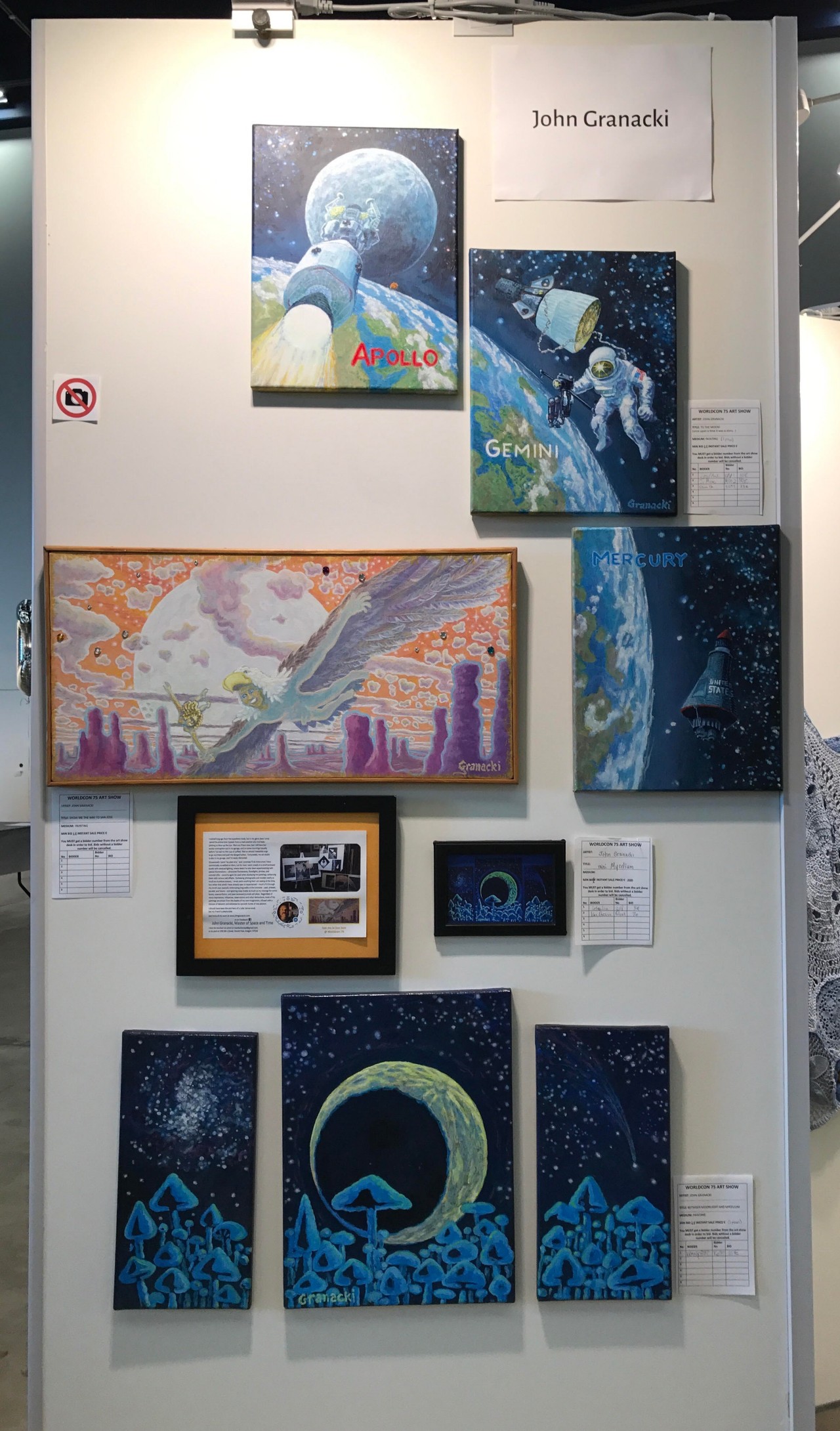 ---



---


Open this link to view my entries in the 2017
>> OryCon Art Show >>
Six Paintings — sorry (NOT!) but they all sold.


---





"Rogue Planet"

---

<< Fannish Diversions <<
(click anywhere!)
♫ John's diversions are meme and rhyme ♫
♫ Filk & funnies on another timeline ♫

---
"The Woman on the Moon Created the Milky Way to Feed Her Cats"

28" x 22", Acrylic on stretched canvas
Donated to the Grants Pass Museum of Art for the 2017 "Black, White and the Blues" Auction
---
"Halitosis"


Painted in 1988, when I was half my current age ~ 24"x30", acrylic on canvas
Recently re-acquired from original purchaser — serious offers considered!
---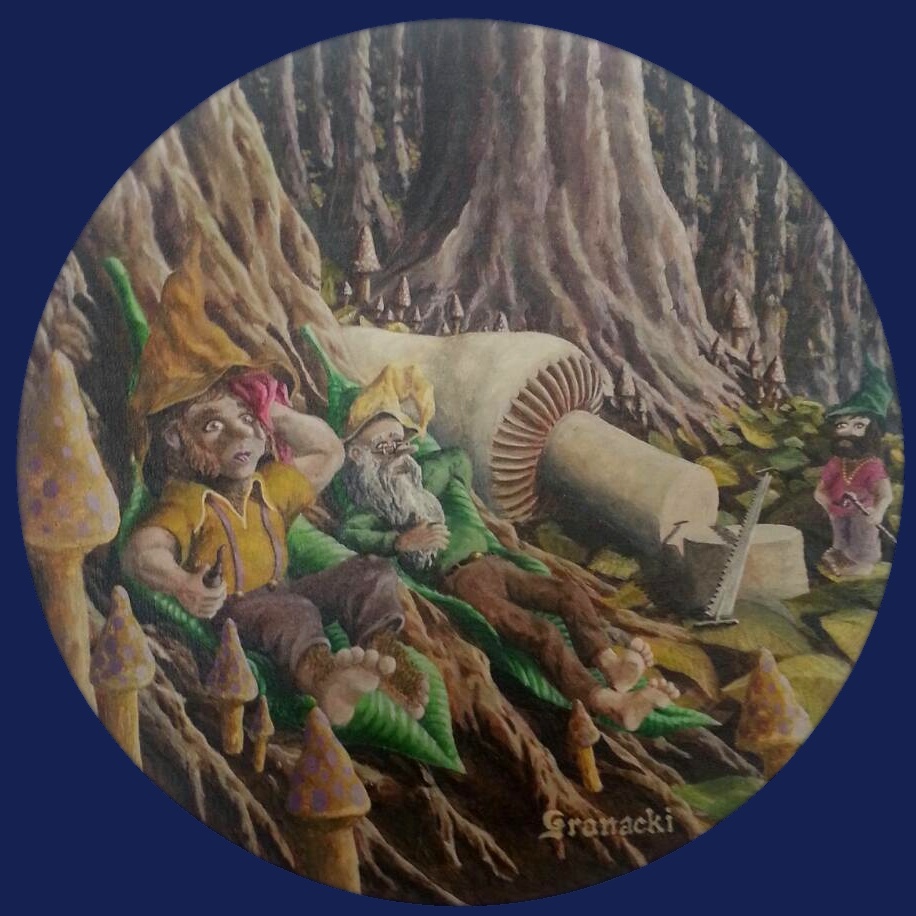 "Break Time"

From my debut exhibition at Westercon 32 (1979)
(kidnapped by my grandmother shortly thereafter and eventually rescued from her estate)
Acrylic on canvas stretched over 3/8" plywood, 20" diameter
---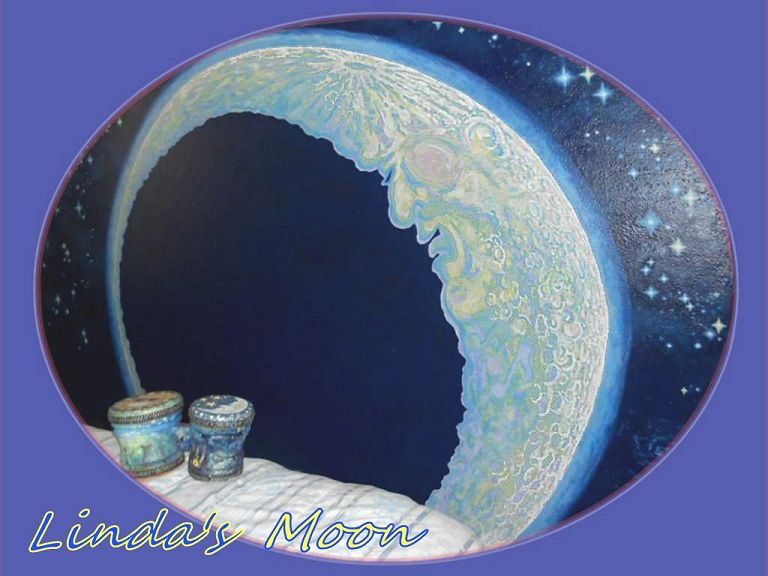 "Linda's Moon" ~ mural with bongos
---
"It is the business of the future to be dangerous"
~
Alfred North Whitehead
Play it safe and click HERE for a blast from the past!